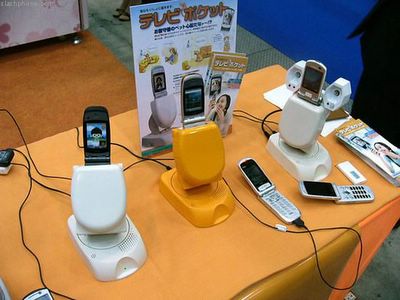 This
"television pocket"
allows you to insert a camera phone and use it for monitoring. It is able to stream the video over the network. It is password protected, and allows you to change to point of view, as it swivels. The
makers of this nifty device
claim that you can use it to monitor sick people, as a security cam (so when you travel you can leave your cell phone at home) or to talk to your pets - for those who must remind your pet to flush and pick up after themselves.